SCALABLE CLUSTERS
BUILT WITH
RASPBERRY PI

CLUSTER RESEARCH AND DEVELOPMENT

ON A FLEXIBLE PLATFORM

AT VERY LOW COST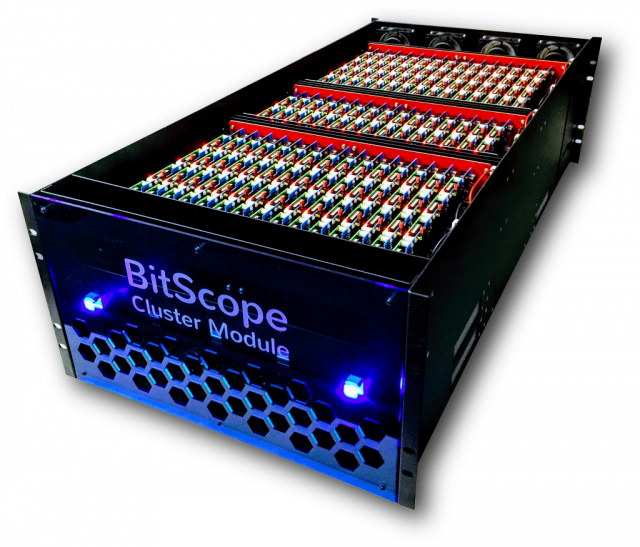 THE CLUSTER MODULE
The core building block of scalable Raspberry Pi Clusters.
High Density, Low Cost
Each module packs 144 active nodes, six spare nodes and one cluster manager node in a single 6U drawer. Build a 1000 node cluster in 42U for less than $150/node.
Low Power, Low Heat
At less than 5W/node in full operation you need only 6kW to run 1000 nodes including network fabric and air flow. With modest workloads, and when idle, power consumption is typically under 500W per module.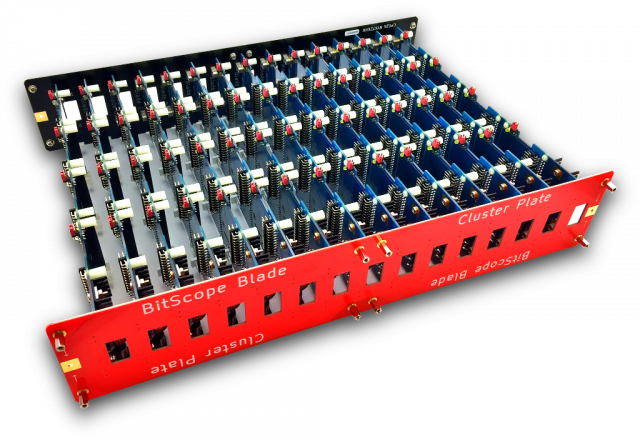 THE CLUSTER PACK
The key building block of the Cluster Module.
Power & Mounting Solution
Cluster Packs simplify the mounting of thousands of nodes.
They route and regulate power to every node, locally.
No Wires, No Problems
Power the packs and you power the cluster.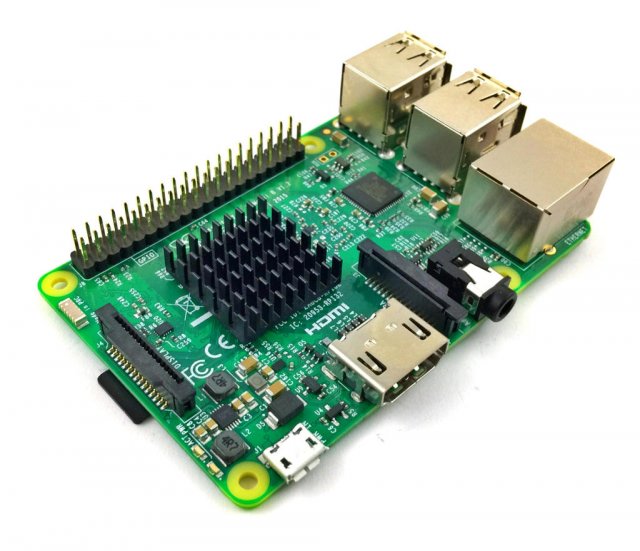 CLUSTER NODE
Raspberry Pi, the unit of computing in a BitScope Cluster.
The third best selling computer ever, this tiny device punches well above its weight with a 1.2 GHz Quad Core ARMv8 CPU.
Hardware, Ready For Action
Fully provisioned with memory, networking and flexible I/O including USB for additional storage, Raspberry Pi is ready for action "out of the box". Even supports KVM or wireless access.
Software, Flexible Options
Capable of running a wide range of full stack software, Raspberry Pi's focus on education, research and open source solutions has resulted in one of the world's largest and most enthusiastic developer communities. Whatever your software design objectives, you will find it easier to achieve with Raspberry Pi.
EASY TO BUILD
We built it from concept to production in less than 3 months.

Other sizes and configurations are easy to design and build.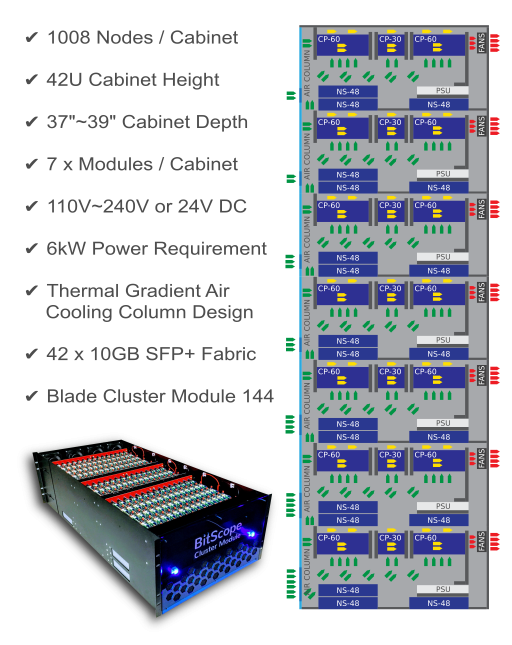 LANL PILOT CLUSTER
Up to a 1000+ node cluster in a single 42U rack cabinet with 7 Modules, starting with 5 modules to date.
Laminar Flow Air Cooling
Raspberry Pi runs cool, PCB acts as heatsink, design uses thermal gradient laminar flow air cooling.
Flexible Network Fabric
Three x 48 port switches with 2 x 10GB uplinks per switch (total of 6) for TOR connectivity. Internal network easily reroutable patch cables.
Designed for R&D
PXE boot from an external server or boot the entire cluster from a single Micro SD Card from a spare node. Use 110V ~ 240V AC or 24V DC power.
SOME CONSTRUCTION PHOTOS
Network Assembly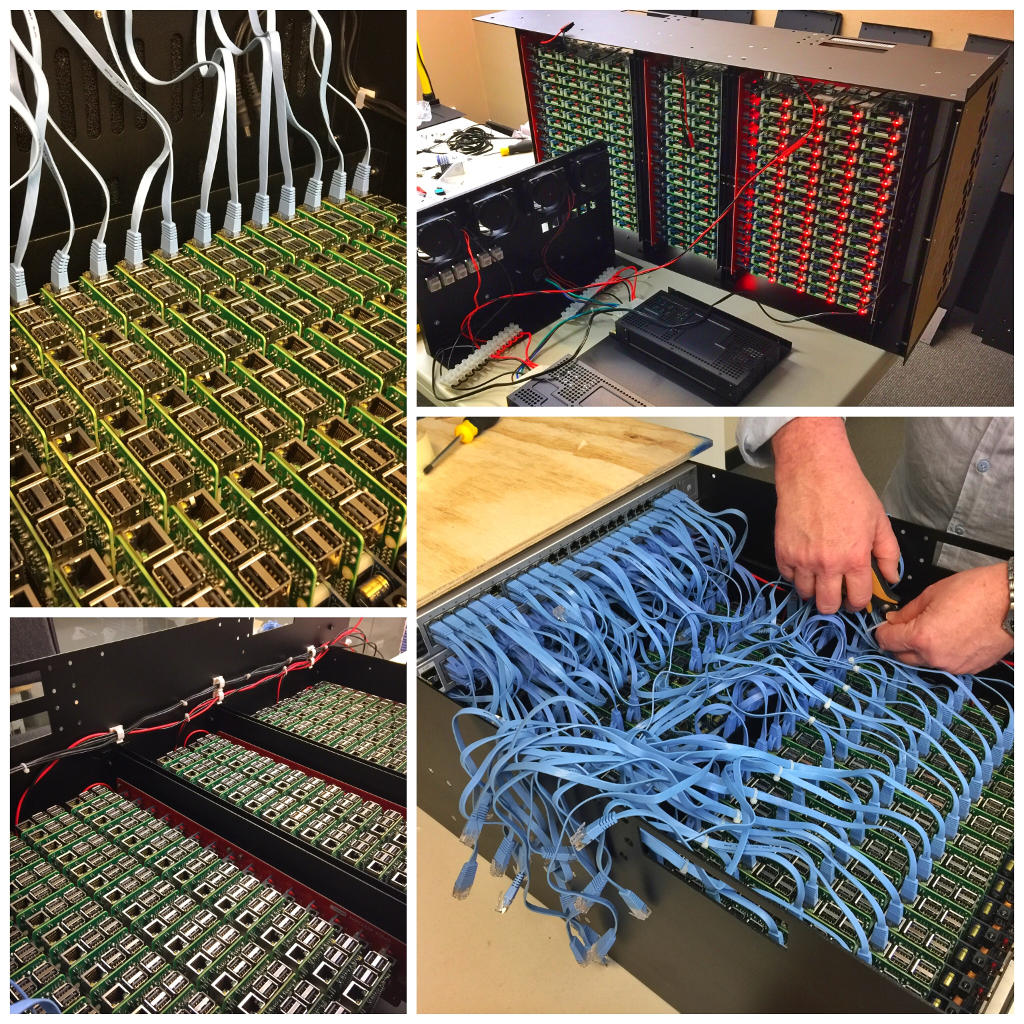 Pre-Assembly Power Tests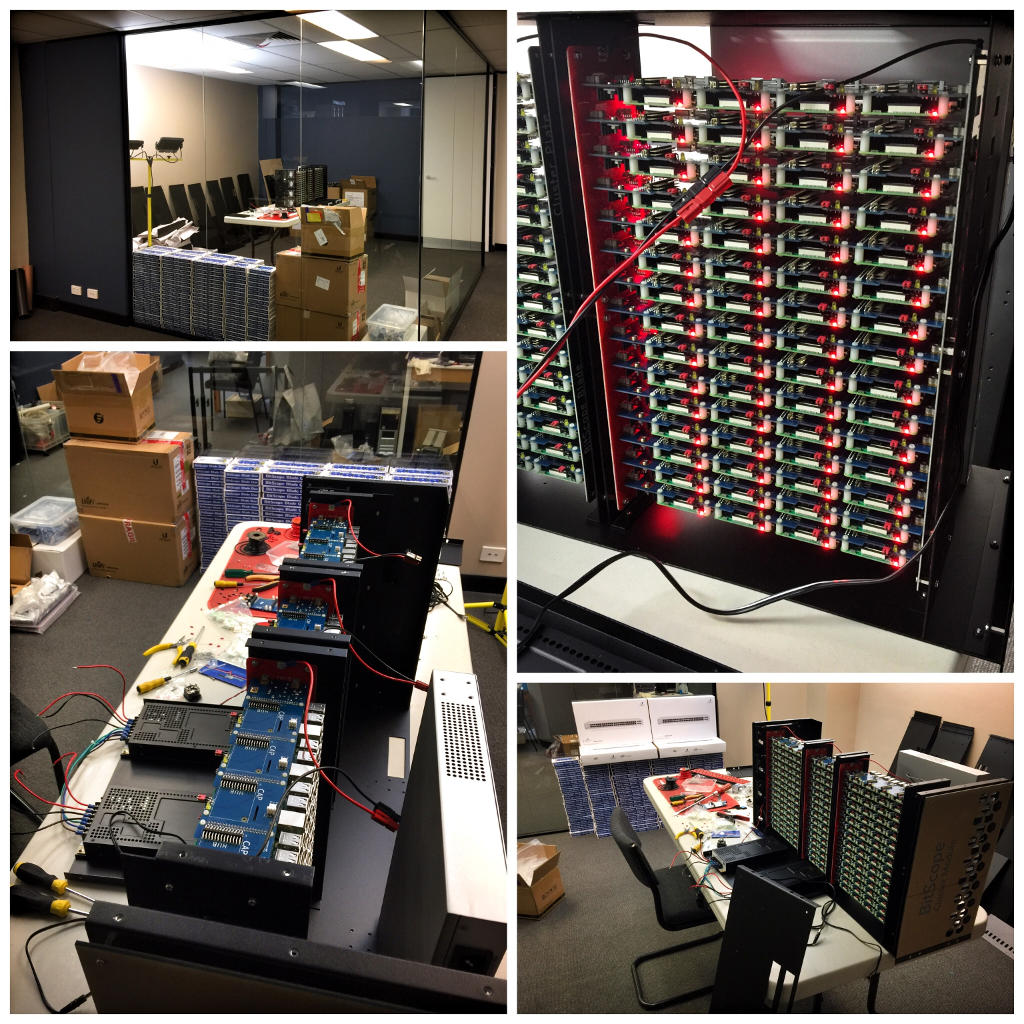 A Module Flat Pack Kit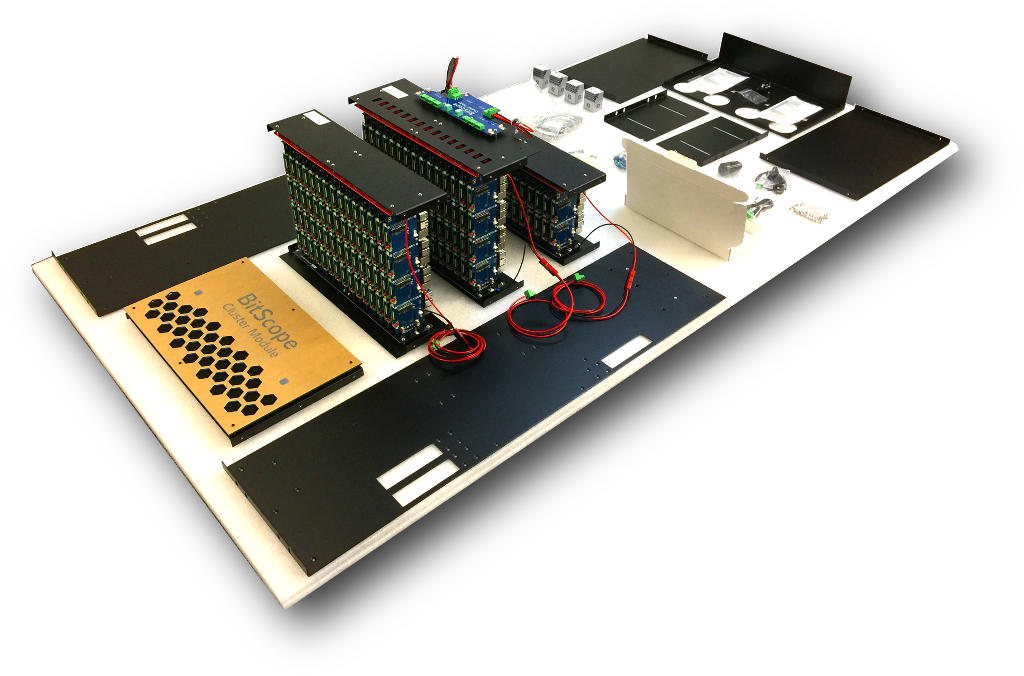 Four Modules Packed for LANL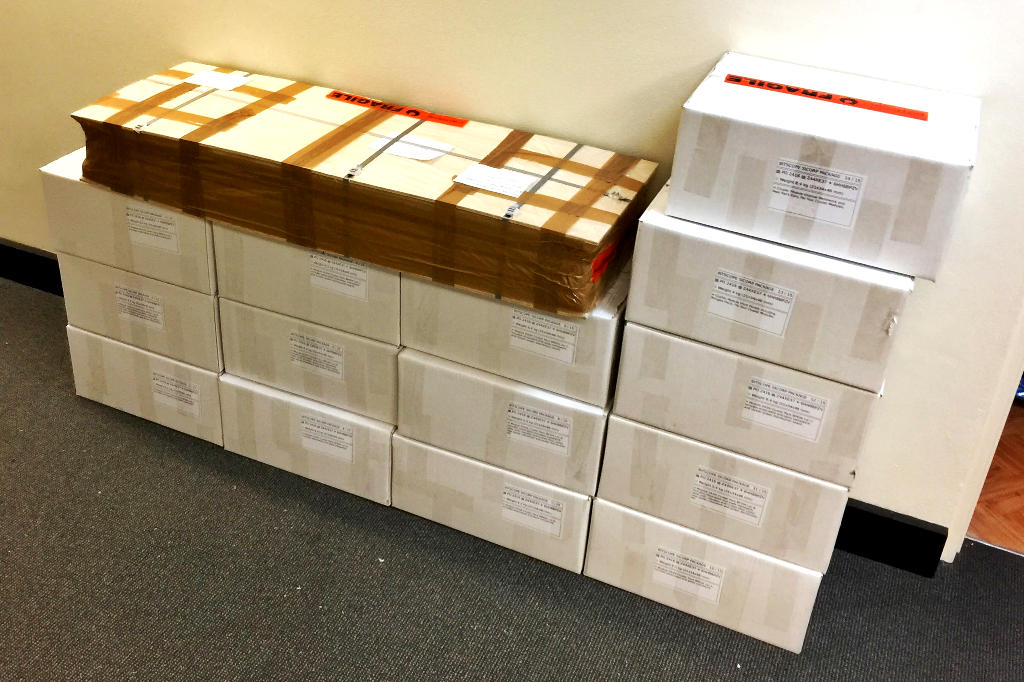 BitScope Raspberry Pi Cluster Module